---
Case studies:
---
ProSecura identity – case study.
---
My job was to design a logo for an insurance broker, a sister-company for an earlier established business Ciuba&Partnerzy (financial broker office). Client wanted both brands to be visually connected, so it was important to include some traits of the financial company logo:

Insurance broker in an independent agent representing his clients' interests: identifying risks, negotiating insurance contracts and advising on any related issues. Therefore, trust, protection and competence were going to be our main project goals. Secondary set of desirable attributes included prestige, elegance and experience. These assumptions, as well as the need of alluding to the C&P logo, eliminated any extravagant, frivolous or strictly abstract solutions. We needed something noble and simple, with a clear reference to company values.
Sketches and concepts.
top
---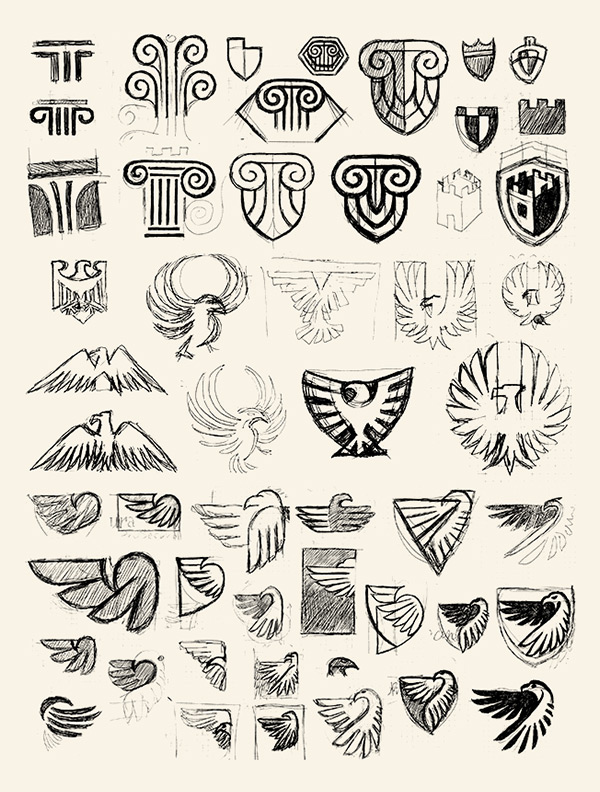 Sketches.
Some rough ideas that formed basis for the initial concepts.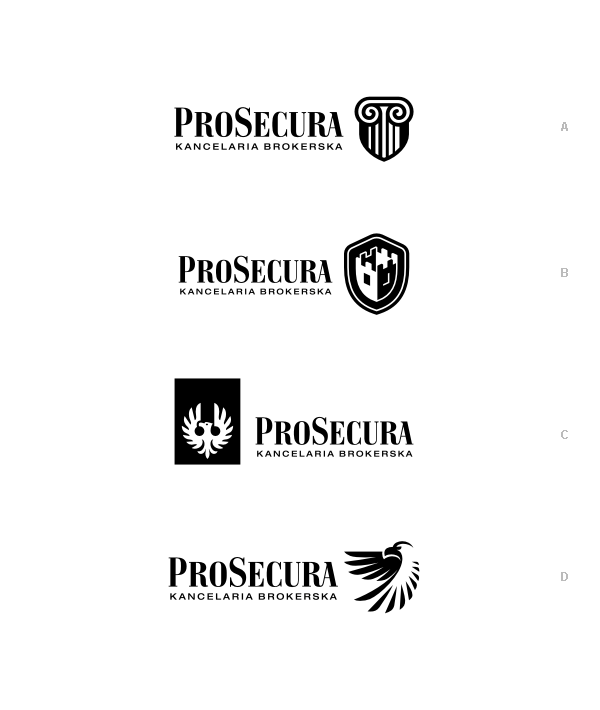 Initial proposals.
All ideas seem pretty much on target, as each one of them communicates main elements of ProSecura brand message efficiently. Only one that I was not really happy with was C, as it seemed quite trite and could possibly evoke some unwanted associations. I liked the rock-solid, geometric appearance of A and B, I was also very satisfied with a more dynamic eagle from concept D. Luckily, my client made the right decision for both of us — the last option was chosen for further development.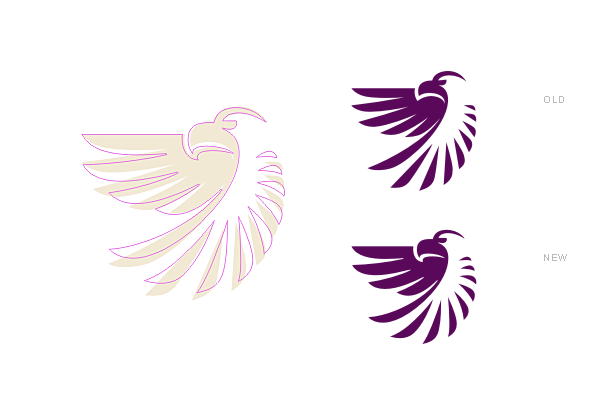 Redrawing the eagle.
Initial concept were already rather refined, so it did not take long to smoothen all the edges and prepare final logo. First, I redrawn the eagle from scratch, simplified it and made it a bit more pleasing to the eye.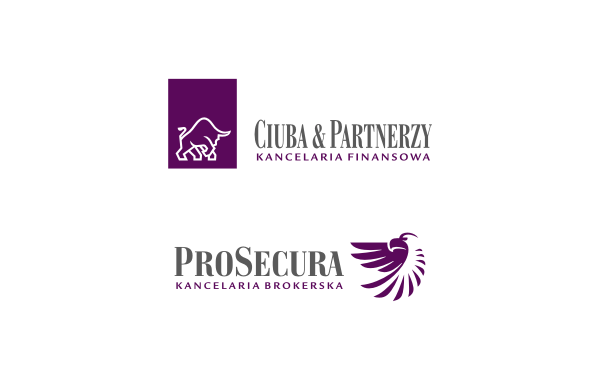 End results.
Next, I took care of the lettering (mainly the tagline). I also convinced my client to correct some typographic issues with the Ciuba&Partnerzy logo. Both me and my client were very happy with the end result.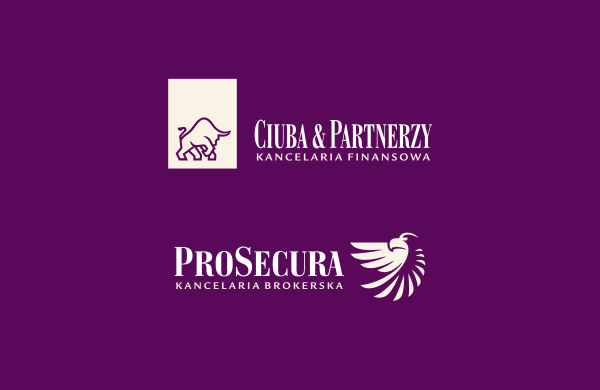 ...and finally, the ritual victory mug;-)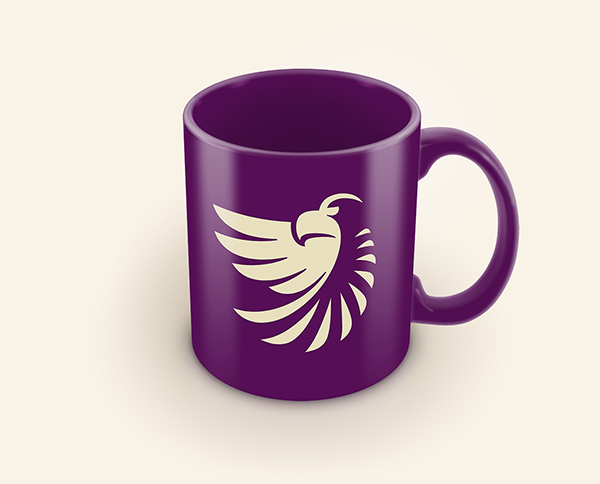 ---
top